Rev. Carey L. Miller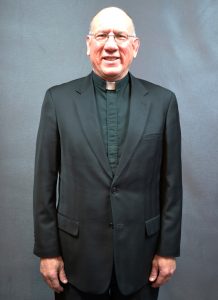 The Rev. Carey L. Miller is our present pastor who started November 1, 2017. Pastor Miller graduated from Kutztown State College (now University) with a BA in Social Welfare. He graduated from the Lutheran Theological Seminary at Philadelphia (now Union Theological Seminary). He's served churches in Maple Shade, NJ, Pine Grove, PA, Northampton, and Allentown. He also served as interim pastor in Macungie, Cressona, Shillington, and Richlandtown. He's married to his wife, Nancy and they have three grown children, all of whom are married. He also has one grandson. Pastor Miller lives in Allentown. He loves sports and has a special interest in World War II where his father served in the European Theater.
---
Judy Noll, Organist/Choir Director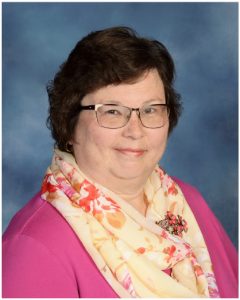 Judy Noll  directs an adult and children's choir, and is responsible for music selection as it relates to liturgy and the church calendar. Judy has been an organist in various Berks county churches for the last 25 years. She enjoys spending time with her children, Amanda and Adam. Her favorite vacation spot is Disney World!
---
Dick Steltz, Hand Bell Choir Director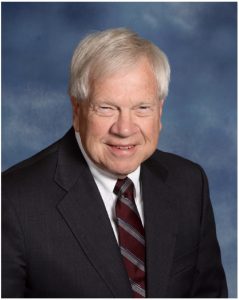 Richard (Dick) Steltz has been Bell Choir Director at St. Paul's since 2001. In addition to directing the bell choir, Dick is responsible for selecting and assigning bell choir music. Dick has a B.S. in Music Education from West Chester University, and a Master's from Columbia University Teacher's College. Before retiring, Dick taught instrumental music at Parkland School District for 33 years. He continues to give individual instrumental lessons, and directs the Municipal Band of Allentown. He enjoys playing the trumpet, trombone, and baritone.
In his spare time, Dick enjoys kayaking, hiking, and photography.
---
Cindy Krasnansky, Parish Secretary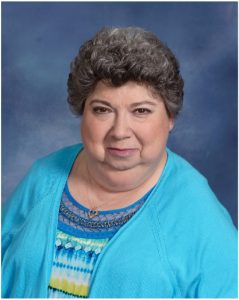 Cindy Krasnansky has been the church Secretary since 2003. Her responsibilities are diverse – ranging from handling all telephone calls, paying bills, preparing the bulletins, newsletters and other publications, scheduling use of facilities, etc. Cindy especially enjoys the challenge of creating the mailings and flyers associated with church activities.
Cindy enjoys singing with the Emmaus Chorale, the North Catasauqua​ WE SING Community Chorus, singing duets and giving concerts with her singing partner Joshua Fink, singing karaoke and taking road trips with her husband Jim.